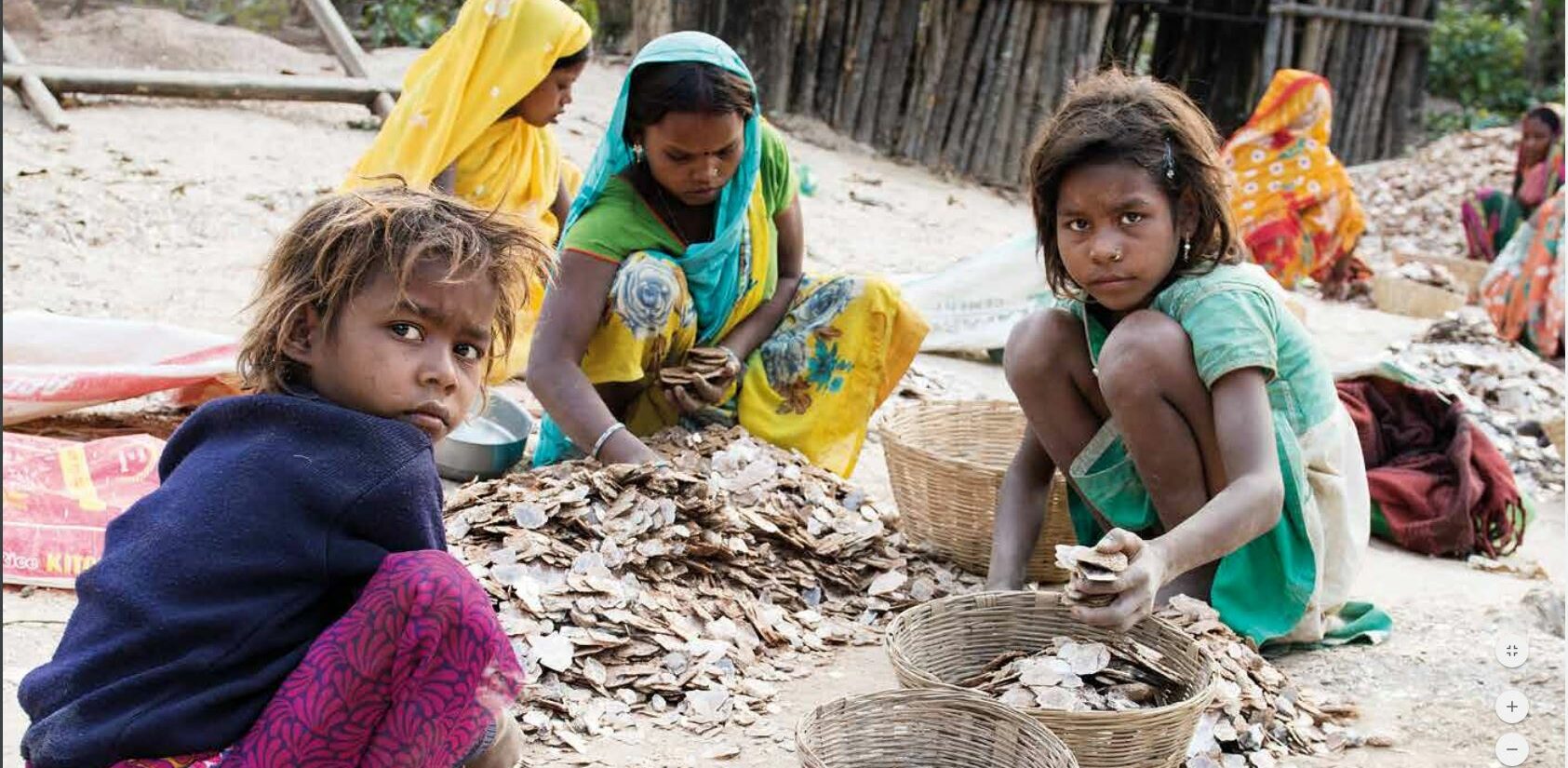 Oscar Timmers
SOMO's mica research leads to action by companies and governments
SOMO's mica research leads to action by companies and governments
The Terre des Hommes campaign 'Beauty and Beast,' based on SOMO's investigation into companies buying Indian mica mined by children—has led four Dutch firms, Philips, Prysmian Group (Draka), A.S. Watson and HEMA, and two auto giants GM and BMW to launch internal investigations into their mica supply chains while Volkswagen has suspended buying all mica from India.
SOMO's mica-research was commissioned to support Terre des Hommes' "Stop child labour(opens in new window) in mica mines in India(opens in new window) ," campaign.  Mica is a mined mineral that gives car paint and cosmetic products a shiny, pearly effect.
The Terre des Hommes campaign called on Minister Ploumen, head of the Dutch Ministry of Foreign Trade and Development, and supported by a petition which collected 11.406 signatures, to make Dutch companies stop buying mica mined by children.
Parliamentary questions and internal investigations
The 'Beauty and Beast' research and campaign started a public debate in the Netherlands, which led to questions in the Dutch House of Representatives(opens in new window) being raised by Parliamentarians about products on the Dutch market with mica mined by Indian children. A Parliamentary name and shame of those companies using mica took place, which crystalized the gravity of the situation and prompted Minister Ploumen to state that Dutch companies including AkzoNobel, Unilever, DSM, Philips, Prysmian Group (Draka), A.S. Watson, Ahold, and HEMA should perform due diligence with their mica suppliers and get out of the business of using mica mined by kids.
Several of those big Dutch companies that buy mica from India subsequently agreed to launch internal investigations and to clean up their mica supply chains. Philips has also joined a mica working group with Terre des Hommes, other civil society groups and the Dutch Ministry of Foreign Affairs, to address and solve this issue.
Partnership with Chinese Mica Supplier
A local Indian program to ban mica mined by children has also started as a result SOMO's research. Terre des Hommes has set up a program with one of the biggest mica suppliers in India, the Chinese company Kuncai. The goal of this three year program is to eliminate child labour in the mica sourcing business in India with the aim of helping 10,000 children currently working in the mica mines in the Koderma and Giridih district leave the mines and go to school. Kuncai is the first partner in this project and has contributed 500,000 euro to support goals. More information about this project is available on the website Kuncai(opens in new window) .
SOMO Services
Are you also interested in tailor-made research to support a campaign or project? In addition to research, SOMO service also offers trainings and expert advice. Please contact gerhard.schuil@somo.nl or visit the SOMO Services website.