We investigate employment and working conditions in the textiles and garment industry and analyse business models and practices – such as short lead times, hidden sub-contracting and unstable relations with suppliers, all of which contribute to human and labour rights violations.
Lack of supply chain transparency in the textiles industry
The textile industry is characterised by overly complex corporate structures, deliberately long and opaque production chains, and a high degree of secrecy about commercial interactions. Clothing retailers need to provide more transparency when it comes to the origin of the raw materials (such as cotton or leather) and materials (yarns, fabrics) of their end products, including the clothing and household textiles we all use every day. Companies must also share more information about precise production locations and working conditions, so they can be held to account.
It is not just companies that knowingly conceal where and how their products are made. Current European customs legislation is also to blame for the lack of transparency because it prioritises company confidentiality over human rights concerns.
On the global scale, the EU and European nations' performance in this realm is unexpectedly uninspiring, especially when compared to other major countries and markets like the United States, Brazil, and India, which show higher levels of transparency in their trade data. There is an urgent need to enhance and reinforce the European Customs Act(opens in new window) .
Inevitably, the situation calls for legal measures. New legislation is being drafted in multiple jurisdictions. An ideal initial move would be to prohibit goods manufactured through forced labour.
Promoting workers' rights in the garment and textile industry
The global apparel, footwear, and accessories sector is widely known for its connection to infringements on human rights and labour rights, as well as creating environmental harms. This is the case throughout the production process.
Workers frequently work for long hours for little pay, working in unacceptable conditions. Instances of suppressing labour unions, along with biases about gender and caste, as well as the persistent use of child labour, are commonplace. Textile workers often also grapple with health challenges due to their exposure to harmful substances and the operation of hazardous heavy machinery. Often they do not have access to proper protective gear.
The leather industry is a perfect illustration of these labour and supply chain issues.
Millions of people around the world are involved in producing leather itself and leather garments, footwear, and accessories. The manufacture of leather mostly occurs in low- and middle-income countries. China is the largest manufacturer, but Bangladesh, India, and Pakistan are also important producers.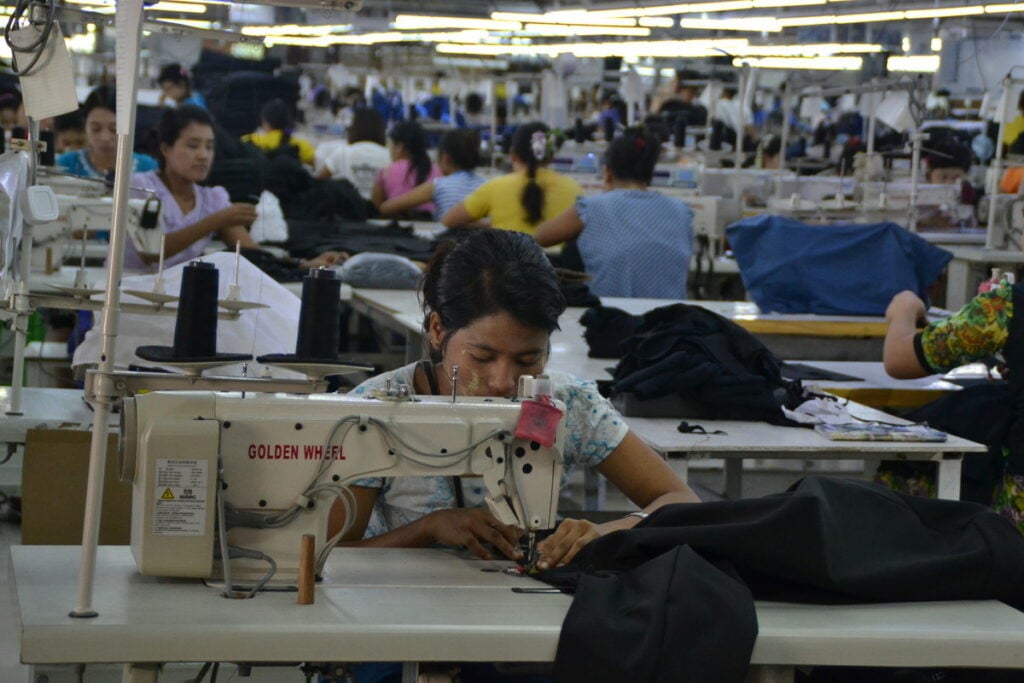 The challenges workers in these countries face include meagre wages that push them into poverty, compulsory overtime, the absence of social security, and the exploitation of child labour, as well as social marginalisation.
Particularly vulnerable groups include female workers, Dalits, Muslims, and migrants. Within the textile and garment sector, the fundamental empowering rights of forming associations and engaging in collective negotiations remain elusive for workers.
There is an urgent need for greater supply chain transparency across the textile and garment industry. Workers, trade unions, and workers' support organisations need to know which corporate actors are responsible for addressing labour rights violations.