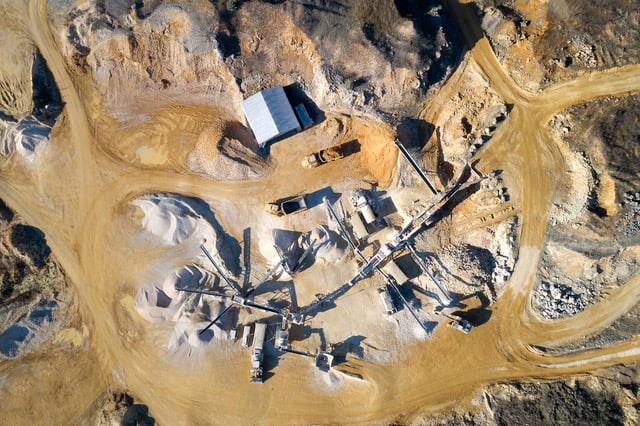 iStockphoto, Bim
Learning from experiences around controversial Chinese mining investments
Learning from experiences around controversial Chinese mining investments
The energy transition is leading to an unprecedented global surge in mining, an industry notorious for human rights violations and environmental destruction. Holding companies and investors accountable for abuses is challenging, particularly if they are based in China. For its report "China's global mineral rush(opens in new window) ", SOMO reviewed over 20 controversial mining investments, looking at social and environmental impacts as well as responsiveness to community concerns. The report also identifies some potentially successful strategies for engaging with the Chinese extractive industry.
China imports a large share of the mineral ores extracted around the world to supply its booming renewable energy sector and other industries. The Chinese government actively supports companies investing in extractive projects overseas, leading to numerous investments in low income countries where mining regularly goes hand in hand with social and environmental conflicts.
Chinese companies dismiss grievances
In such fragile settings, it has proven hard for local communities and international civil society to hold Chinese mining companies accountable for the impacts of their operations.
Luis Scungio, research consultant with SOMO: "Criticism tends to fall on deaf ears. When local communities suffer the consequences of problematic mineral operations, many Chinese companies do not perceive civil society organisations as legitimate stakeholders in conflictual situations. They often misinterpret the motivations of groups working on behalf of affected communities, and dismiss their grievances."
Chinese companies may also have a stake in extractive projects as part of a broader investment arrangement with the host government. In some of the reviewed investments, extracted minerals are used as collateral for infrastructure development in the host country. "This clearly complicates voicing concerns over the impacts of these projects," said Scungio.
Scientific evidence and legal claims key to Chinese engagement
In a few cases, Chinese companies did publicly respond to allegations. This suggests that they do pay attention to their reputation and that such criticism is taken seriously, especially if backed by scientific evidence. Civil society groups also had more or less successful engagements with Chinese companies after sharing their concerns over high-risk projects with Chinese regulators and researchers.
Legal claims against host governments concerning their failure to protect people's rights from social and environmental harm caused by Chinese-led mining operations have also sometimes brought positive results for communities.