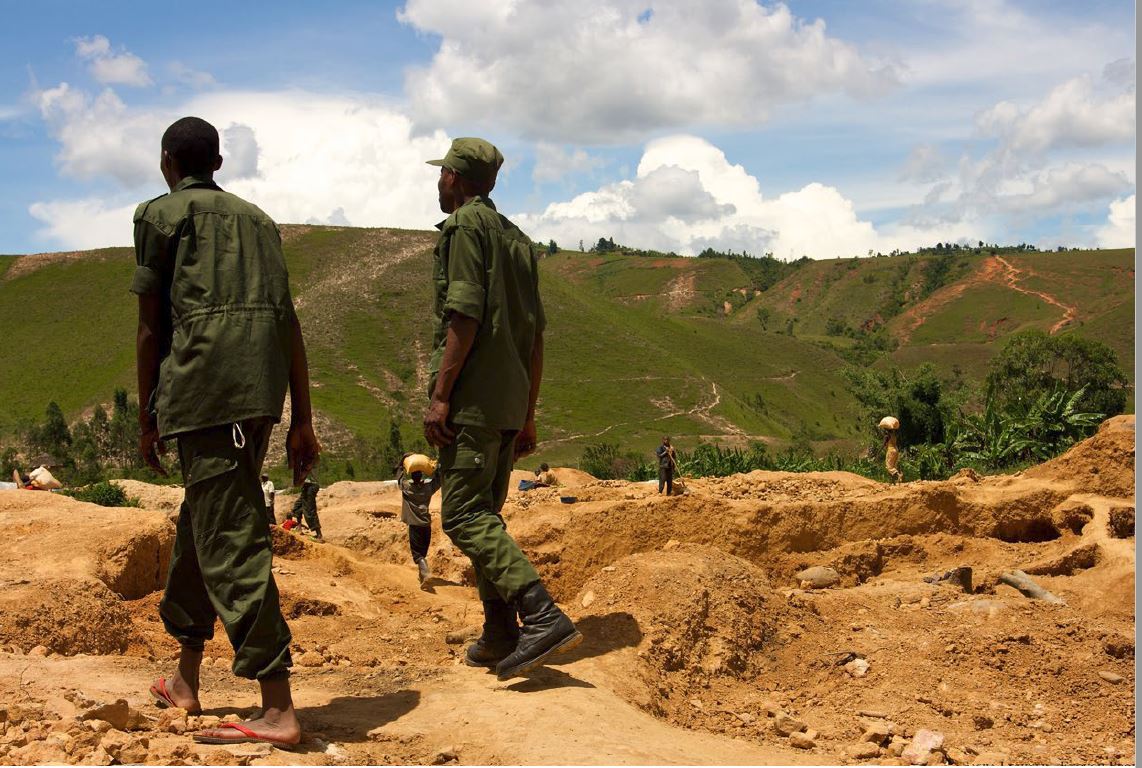 Multinational corporations in conflict zones
Multinational corporations in conflict zones
'In conflict-affected areas it is of vital importance to monitor multinational corporations operating there and to support local communities who are impacted by these corporations,' states SOMO researcher Mark van Dorp. 'Particularly in conflict-affected countries, corporations can inflict great damage because of the lack of a functioning government and of civil society.' This is why SOMO has initiated the 'Multinational Corporations in Conflict-Affected Areas' programme, and recently took part in the conference organised by the Knowledge Platform on Security & Rule of Law.
Companies that are operating in conflict-affected regions often profit from the instable situation, while local communities have an interest in sustainable and responsible peace building. With this in mind, SOMO will be working on a new programme to stimulate fair and sustainable economic growth in the reconstruction phase after a conflict, from 2013 to 2016. It will be doing this through capacity building of local communities and improvement of their livelihoods in relation to private sector development. An additional objective of the programme is to push multinationals to do business in a responsible and conflict-sensitive way on the basis of international CSR guidelines that have been adapted to the local context of the conflict-affected region and monitored by local NGOs. The programme targets five conflict zones: Democratic Republic of Congo, Liberia, Sierra Leone, South Sudan and Colombia.
Screening companies in conflict situations
The conference of the Security & Rule of Law Knowledge Platform ̶ an initiative of the Ministry of Foreign Affairs – brought forth two important conclusions for Van Dorp, and moreover underwrites the importance of the SOMO programme. The first concerns the role of the private sector in conflict zones.
'There are only a few enterprises that consciously take the conflict situation they are operating in into account. They barely look at their own role or their influence on the conflict concerned. SOMO wants to build the capacity of local NGOs and communities to screen companies to improve the chances that multinational enterprises and their suppliers can make a positive contribution to the reconstruction.'
In coming years SOMO will be training Southern partners in five countries about CSR guidelines: how to monitor them and how to submit complaints, for example at National Contact Points (NCPs), and how to have access to justice as a community. The partners will then be able to transfer their knowledge to others.
Local conflicts and international tax systems
The second conclusion is that there is considerable interest for the relationship between multinational corporations in conflict-affected areas and the role played by tax avoidance.
'At the conference it was confirmed that this connection is of importance. The role played by criminal networks and warlords in channeling public assets towards tax havens was highlighted. SOMO in particular looks at the part played by companies in tax avoidance, and by researching that relation exposes connections between conflicts on a local level, the war economy and the global financial system.'
Due Diligence, minerals and supply chains
Another current theme in international discussions is the due diligence requirement for companies that make use of minerals that originate from conflict or high risk areas. Major developments have already taken place in the United States and on international forums such as the OECD to define the roles and responsibilities of companies active in such mineral supply chains. The European Commission has recently opened a consultation process which will inform a European initiative on the issue. Within the programme 'Multinational Corporations in Conflict-Affected Areas SOMO is working with a coalition of European NGOs to provide coordinated input into this process.