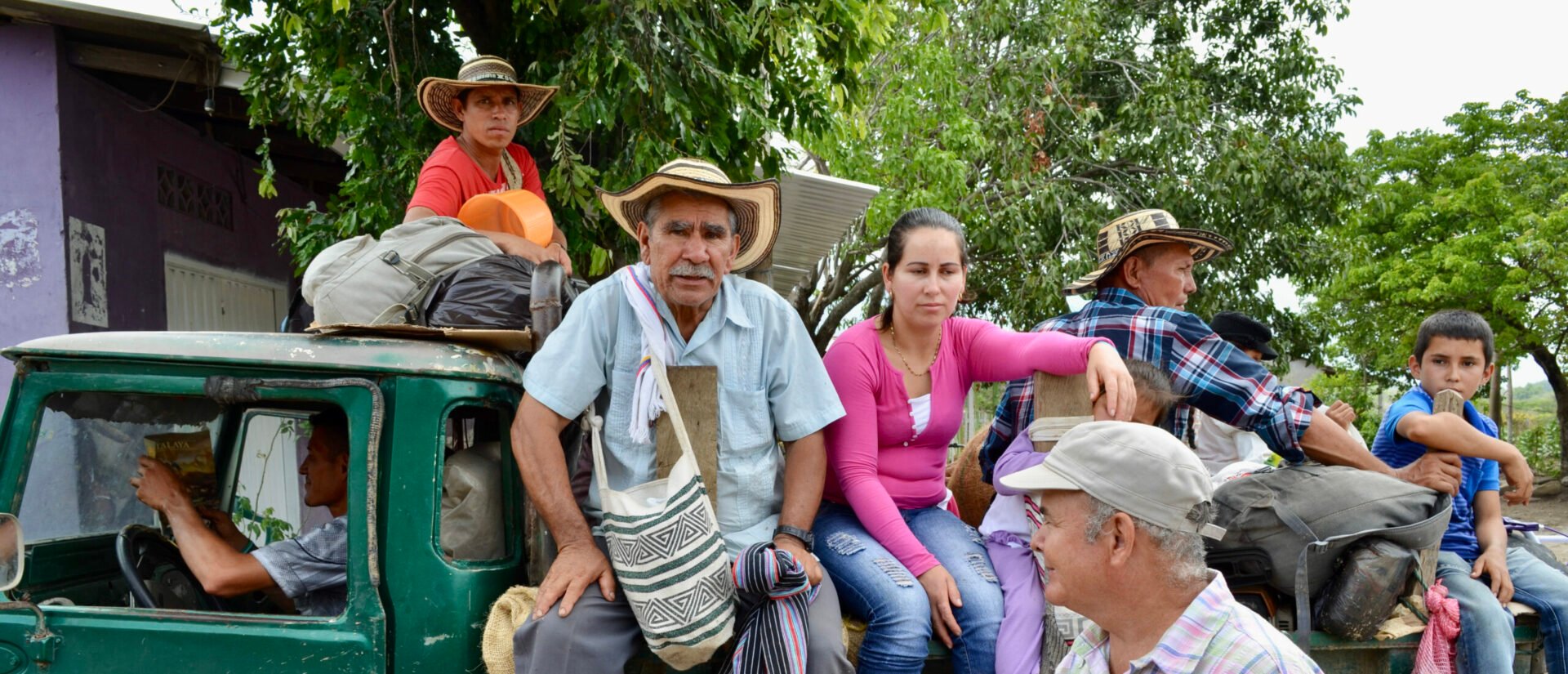 PAX
Coal mines must close, but not without just solutions for communities and workers
Coal mines must close, but not without just solutions for communities and workers
Mining and energy companies must stop extracting and burning coal if disastrous climate change is to be avoided. But what will this transition mean for communities and workers that depend on coal mining for their livelihoods? And what will the departure of mining and energy companies mean for the victims of severe human rights violations that were perpetrated in and around coal mines and that remain unaddressed and unremediated to this day? Zooming in on the bloody history of coal mining in Cesar, Colombia, a new report by SOMO highlights and analyses the responsibilities companies have towards communities and workers when they leave.
Responsible disengagement from coal as part of a just transition
The Cesar Department in northern Colombia was the scene of severe human rights violations at the hands of paramilitary groups in the 1990s and 2000s, including targeted killings of activists, massacres and forced displacements. In the same period, two multinational mining companies – US-based Drummond and Swiss based Prodeco/Glencore – initiated and expanded their operations in the area, supplying coal to several European energy providers. In December 2020, the Colombian public prosecutor charged both the current and former president of the Drummond's Colombian subsidiary with complicity in crimes against humanity.
In a report launched today, SOMO analyses the violations around the open pit mines through the lens of the OECD Guidelines(opens in new window) and the UN Guiding Principles(opens in new window) . The report makes the most detailed public analysis to date anywhere in the world of when and how a company shifts from being "directly linked to" human rights violations to "contributing to" the abuse, and it concludes that Drummond and Prodeco/Glencore have contributed to harms associated with the forced displacement of tens of thousands of people. As such, both mining companies must help remediate these impacts, a responsibility that does not simply go away if they stop mining in the area. Prodeco/Glencore recently announced its imminent departure from Cesar, which threatens to leave these human rights abuses unremediated.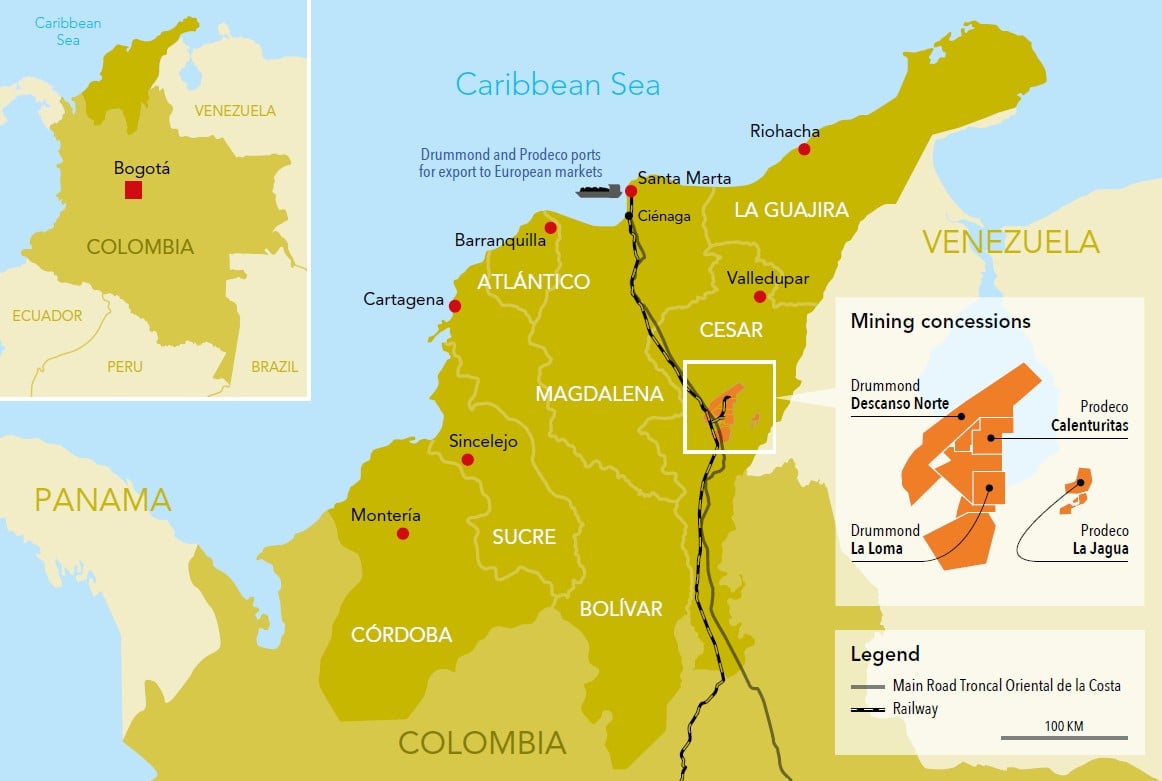 European energy companies also responsible
The report contends that European energy providers such as RWE, EnWB, Uniper, Enel and Vattenfall that purchased "blood coal" from Colombia over many years should have known since at least 2014 about the role of the two mining companies in the violations and their failure to address the impacts.
Joseph Wilde-Ramsing, Senior Researcher at SOMO: "Following the framework of the OECD Guidelines, we conclude that energy providers that bought coal from the Colombian mines after 2017 should also be considered to have "contributed" to the adverse impacts in Cesar. They should responsibly disengage from Drummond and Prodeco/Glencore's coal mines, but also help remediate past harms to which they contributed and prevent any new negative impacts that may arise from their disengagement."
Just transition
The case in Colombia touches upon a wider debate around responsible disengagement and the just energy transition. Coal mining and coal-fired electricity production have long been associated with severe human rights and environmental harms around the world, including anthropogenic climate change. At the same time, many communities heavily depend on coal mining for their livelihoods.
Wilde-Ramsing: "We cannot leave these people behind. An irresponsible departure that does not redress past abuses while failing to provide workers with new skills and livelihood opportunities is unacceptable and contradicts international norms. Mining and energy companies should develop ambitious and just exit strategies through meaningful engagement with trade unions, communities, civil society and governments."
Among other things, the report recommends that companies support employees made redundant, including employees of contractors and suppliers, through measures such as the creation of an  investment fund aimed at economic diversification and new job creation and support programs for labour reconversion, extended severance payments, training to find other jobs or start businesses, and setting up microcredit schemes. Responsible exit strategies should also include acknowledgement of the company's role in past abuses, provision of funding – potentially in escrow accounts – to be used for remediation of past abuses and rehabilitation of the mining site, and ensuring the continuation of public services.
This is the third publication by SOMO on the topic of responsible disengagement, following 'Should I stay or should I go?' and 'Responsible disengagement in the time of corona'.